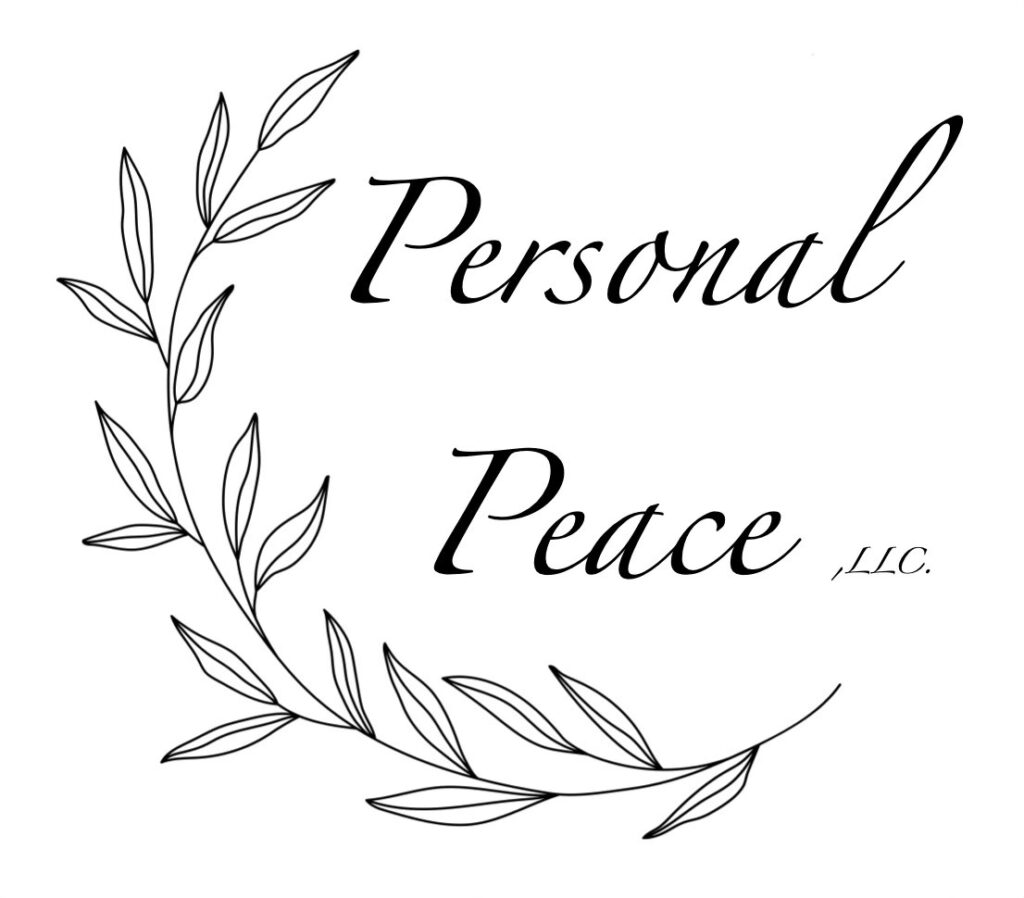 Therapy
Personal Peace, LLC was created by a Florida Licensed Mental Health Counselor (LMHC), Dorothy Pehowic, with the focused field of Trauma with women as a whole and is a provider for female military and first responder veterans. Dorothy has been formally trained in specialty modalities such as: Eye Movement Desensitization and Reprocessing Therapy (EMDR), Dialectical Behavioral Therapy (DBT), Motivational Interviewing (MI) and other modalities. The primary focus populations of Personal Peace, LLC startin, Young adults 18 years and older. She is also a motivational speaker for survivors of trauma (to include domestic violence, sexual trauma, assault, battery, humiliation, bullying, near death experiences, abandonment, loss, etc…), military and first responders. Dorothy works with clients who also have Relationship issues, Anxiety, Depression and PostTraumatic Stress Disorder. As a behavioralist, Dorothy takes her military and law enforcement training into account while while using her psychodynamic therapy (Cognitive Behavioral Therapy (CBT), Gestalt, Motivational Interviewing (MI), Memory Recall, Acceptance and Commitment Therapy (ACT), Guided Imagery and Narration Therapy) training; while assessing to narrow down with the client what therapies could bring about the clients desired results. The initial 20 minute phone consultation is complimentary. Dorothy accepts self pay and is 'in network,' with: Optum, Oscar, United (Not UMR), Cigna and Aetna. (407) 402-5088 or email at, [email protected].
Solution-Focused Psychodynamic Behavioral Therapist
Dorothy is both a Psychodynamic (focusing on the unconscious mind and past experiences while exploring their influences on the client's current behavior through various types of therapies such as: Psychoanalysis, psychodynamic [insight-oriented or self-awareness], interpersonal, client-centered and Gestalt therapies.) and Solution-Focused (Cognitive Behavioral Therapist – Recognizing negative thought patterns [constructive self reflections] and changing thoughts and behaviors with the use of concrete skills to focus on practical solutions for today that will affect your future.). What this means is: Dorothy does not create a, 'one size fits all,' therapy plan with her clients. Instead, all therapy is focused on the desired outcome of the client, (within reasonable expectations, time and what the client is willing to commit to their outcome.) and is then presented on an agreed care plan. While current and future solutions are the focus, Dorothy will also be considering the past that has presented the client to their current circumstances to also work on the root issues that grew into where the client is currently. By doing this, not only is there a short term solution and new skills implemented by the client, but through insight-oriented therapy and discussing what your unconscious processes are and bringing them to light have shown to have a greater impact on influencing on current behavior that is causing conflict. This is especially helpful with trauma.
What kind of therapy has this type of focus?
Cognitive Behavioral Therapy (CBT)
Cognitive behavioral therapy (CBT) is a short-term form of psychotherapy that is used by most therapists to address an umbrella of mental health issues and conditions. It is appropriate for all ages and in family and couple therapies. CBT has been empirically found to be very effective with the following issues: Depressive disorders, childhood anxiety as well as adult anxieties, depression, PostTraumatic Stress, general anxiety, anger issues, panic disorders, agoraphobia and social issues as well as eating disorders. (Psychology Today: psychologytoday.com)
Eye Movement Desensitization and Reprocessing (EMDR) – (Available for Face to Face sessions only).
Eye Movement Desensitization and Reprocess (EMDR) is a specialty modality that requires the practitioner to go through hours of additional supervision as well as intensive training past her Masters degree, which includes the therapist experiencing first hand this modality while in training. Dorothy learned under the discipline of the original EMDR model from, Ph.D. Francine Shapiro from, Trauma Recovery DMDR Humanitarian Assistance Programs and the, EMDR Institute Incorporated to which was approved by the EMDR International Association and is called upon by FEMA during when needed. This modality has a different application that is different than other talk therapies (i.e. CBT, CBT-Trauma, ACT,Narrative, DBT, Mindfulness, ect.). With EMDR, the therapist focuses on the physical cues that the client experiences prior to the,'trigger,' of re-expirence of their past trauma or mental issue or negative feelings. By doing this the therapy is able to minimize the physical triggers that have been shown to create the re-expirence of the full traumatic memory (Flashbacks). Therefore, the client is able to choose to still be productive throughout their day while not being affected by their past trauma to the point of becoming unproductive or having to withdraw from their daily events. When EMDR is focused on a, 'root,' or past trauma; it has been shown to then minimize current anxiety or depressive moments that the client has been experiencing that is connected to the past trauma (complex trauma). EMDR was originally designed to treat PostTraumatic Stress Disorder, anxiety and phobias. However, EMDR is now used for eating disorders, sexual dysfunction and stress that is brought about by chronic diseases. Clients have reported that they like the fact that they do not have to, 'restate,' the past traumatic event details, but instead visit how they felt because of it. The details of their past experiences do not need to be restated thereby re-traumatizing (complex trauma) the client. EMDR has also been found to be effective with the younger population through the use of play therapy. The practitioner is also trained on recognizing when there is, 'resistance,' (i.e. the brain is not ready or able to process the past trauma or is unable to process the trauma with this specialty modality i.e., Disassociation disorders) and will never 'force,' the client to visit that event. There is a basic assessment that the therapist will use with the client's permission to assess if EMDR is appropriate prior to utilizing this specialty therapy.
Dialectical Behavior Therapy (DBT)
Dialectical Behavior Therapy (DBT) is an evidence-based treatment that was originally created for borderline personality disorder (BPD) by Marsha Linehan, Ph.D.. Dr. Pederson and his team who studied under Dr. Marsha Linehan begun a DBT nonprofit community mental health center in 1999 in Minneapolis, Saint Paul. Today, Dr. Pederson provides training to include the following organizations: The American Psychological Association (APA), The United States Navy, Walter Reed National Military Hospital, John D. Dinged Veterans Hospital, The Federal Bureau of Prisons, The American Institute for the Advancement of Forensic Studies, while providing keynote speeches for special events and programs while being a co-owner of Arcacia Therapy and Health Training in South Africa. Dorothy studied under Dr. Lane Pederson and applies his certified standards approach to incorporate with other modalities while maintaining a solution-focused approach . This is the history of DBT, however what is DBT?
Dialectical Behavior Therapy (DBT) was originally created to treat people with chronic suicidal thoughts and behaviors that was found mostly with the female population who were diagnosed with, borderline personality disorder (BPD). Today, DBT provides clients (both male and female) with the skills to manage painful emotions and decrease conflict with other people and themselves. At A Trinity Counseling Center, LLC. DBT is applied with a trauma focus to aid in skills to help with the client's traumatic triggers and responses. The focuses are: Mindfulness, distress tolerance, emotional regulation and interpersonal effectiveness. This is a CBT based (talk therapy) modality that uses dialectics (balancing opposites such as, emotion vs. logic mind) to reframe and process the client's current behavioral issues. DBT can be applied in a group or individual setting. In the traditional format of DBT that is still practiced today by many facilities are: A client would see their DBT therapist for an hour once a week, Their DBT group once a week and would have a clinician available 24/7 via media or telephone. This application is an option as is individual setting with a DBT practitioner who is not in need of consistent communication with the client while applying the tools in this therapy. There is homework with this modality to reinforce with the client their chosen behavioral changes for their desired outcome. From the client's perspective, they are having a therapeutic conversation regarding a said subject with their clinician. From the practitioners perspective, they are applying tools that are applied around the current issues that the client is learning better reframing and coping skills while keeping the therapy on track with the timeframe allotted for their desired outcome in therapy.
Dialectical Behavior Therapy (DBT) Skills In Individual Sessions .
COVID has changed the way a lot of our practices are now being conducted and has closed many group sessions. Because of a higher demand for Dialectical Behavior Therapy (DBT) I now offer individual DBT skills sessions in place of group. This has unveiled a wonderful benefit that is lost in the group skills building world. With the individual session, you are still taught the same skills as in group but with the added benefit that if an issue arises (in a group setting, we are unable to process it to preserve your HIPPA and time constraints.). UNLESS you are already under care with a primary therapist, then we will continue with the skills building and (with your permission) your care is 'clustered.' The clustered care looks like this: Following our session I will send your primary treating therapist a session summary for their review (With your permission.) for further processing. This unrealized benefit is that, DBT has a way of bringing to the surface the hidden issues that you might not have known that were the roots behind the anxiety, depression or other issues that you and your primary therapist have been attempting to process. With us clustering your care the benefit that you the client receive is, you're not having to retell your story and the information realized is more concise thereby benefiting for both you and your primary therapist.